Our Leadership
Leadership is less about who's the boss and more about having talented people who are in a position to help others – our fellow colleagues and our clients – achieve their absolute best. Meet the members who make up the SuranceBay management team.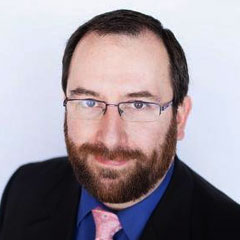 Mike Abrahamson
Director of Client Relations
Mike Abrahamson is the Director of Client Relations and Senior Business Analyst at SuranceBay. He acts as a liaison between SuranceBay's clients and software engineers as a subject matter expert while providing advanced user support and managing User Group Advisory Boards.
Prior to joining SuranceBay, Mike was Vice President, Director of Information Technology at a brokerage general agency headquartered in Providence, RI, where he oversaw the IT Infrastructure, help desk, and software development of the agency's online term life insurance sales and processing platform. He also helped develop best practices across the agency's new business, sales, and administrative departments. He has served as a Co-Chair and Subcommittee Chair for the Life Brokerage Technology Committee, NAILBA Technology Committee, and various User Advisory Boards.
An ordained priest, Mike spends much of his spare time serving his church and singing with semi-professional choral ensembles. He has studied musical theater and music education at Emerson College and the Crane School of Music at SUNY Potsdam, and completed a graduate level seminary education. Mike lives in Fishersville, VA with his wife Faith and their youngest of 5 children. He enjoys traveling, biking, and making music with his family.