Our Leadership
Leadership is less about who's the boss and more about having talented people who are in a position to help others – our fellow colleagues and our clients – achieve their absolute best. Meet the members who make up the SuranceBay management team.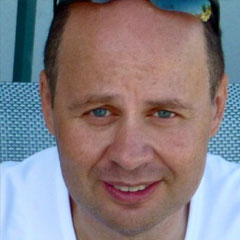 Anatole Tartakovsky
Chief Product Architect,
Strategic Planning
Anatole Tartakovsky is the CTO and Chief Product Architect of SuranceBay's SaaS. He is the driving force behind the design and development of optimal workflow solutions for our integrative platform,and our key business growth strategist. Anatole brings decades of experience in software architecture design and consulting for countless clients, from startups to Fortune 500 companies.
Anatole authored several books on client/server, web and SaaS solutions, and has taught modern programming at Columbia University. His education includes Master's of Sciences and Mathematics, and post graduate work in Expert Systems.
When he is not in front of a computer, Anatole is an avid reader of history and science. He mentors some of the industry's best software engineers, enjoys skiing, the ocean, and plays a mean game of chess.